Carabao Group Showcases Impressive Array of Domestic and International Products at THAIFEX - ANUGA ASIA 2023
Our participation serves to highlight the Group's status as a global brand.
Carabao Group strengthened its commitment to its vision of "World-class Product, World-class Brand." through its active participation in THAIFEX-ANUGA ASIA 2023, the largest and most extensive food and beverage exhibition in Asia. The event took place from May 23 to May 27, 2023, at IMPACT Muang Thong Thani.
This year's event marked the glorious return of the Carabao Group, showcasing its greatness once again. This product showcase had been thoughtfully divided into two distinct zones. The first zone was dedicated to the display of energy drinks and other beverages, while the second zone highlighted cutting-edge innovations in the comprehensive production of liquor. The distribution of the liquor product line is currently managed by Tawandang DCM Co., Ltd., a subsidiary of Carabao Group specializing in distribution channel management.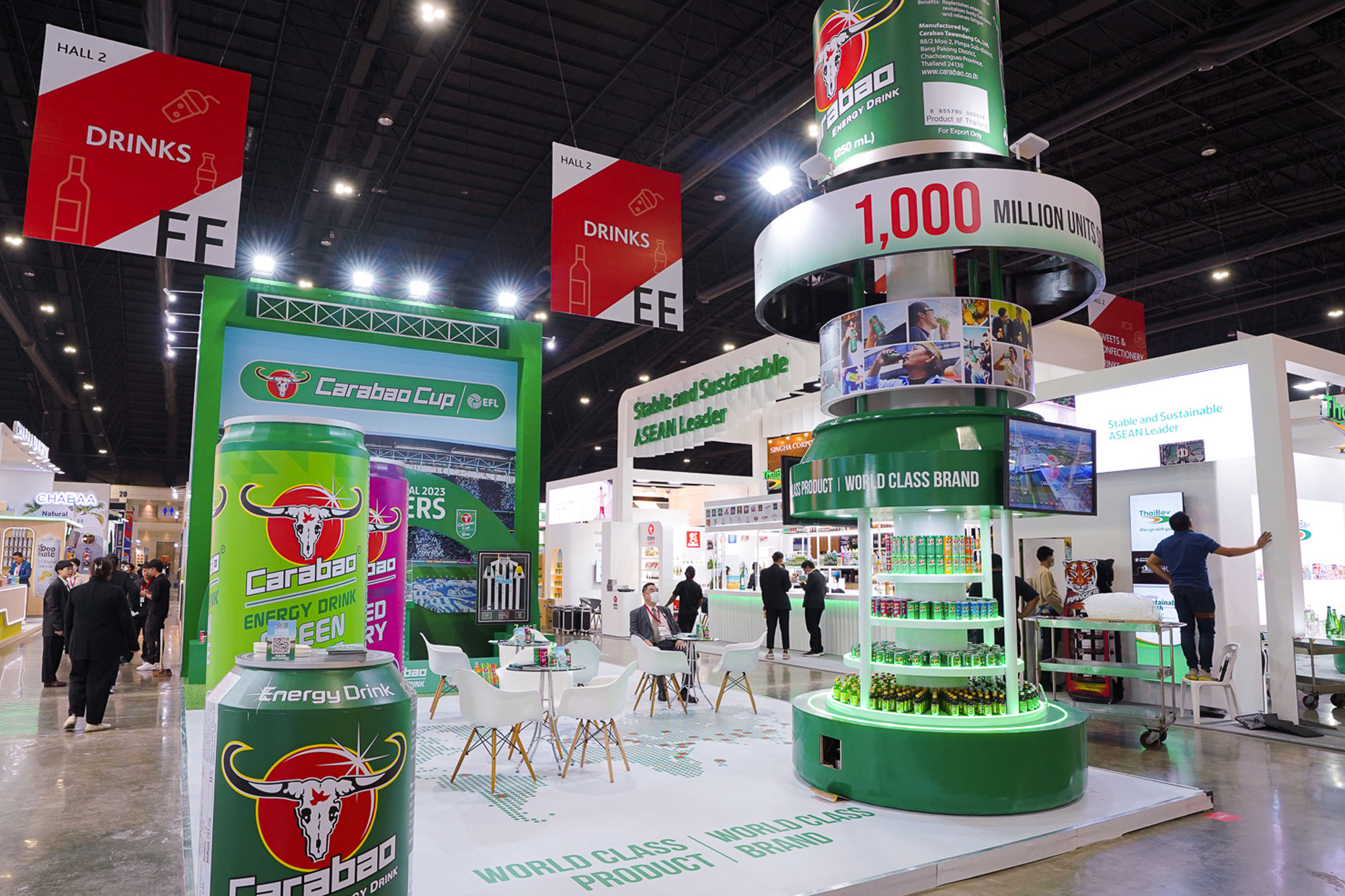 Carabao Group proudly took part in this trade fair, presenting itself as a renowned Thai energy drink brand with a remarkable export reach to over 40 countries across all continents. While showcasing its energy drink products, successfully sold both domestically and internationally, the Group emphasized the diversity of beverages under the Carabao brand. They have expanded their production capabilities to cater to the specific needs and unique demands of each market.
At the fair, visitors had the opportunity to sample popular energy drink products that have gained significant popularity in international markets.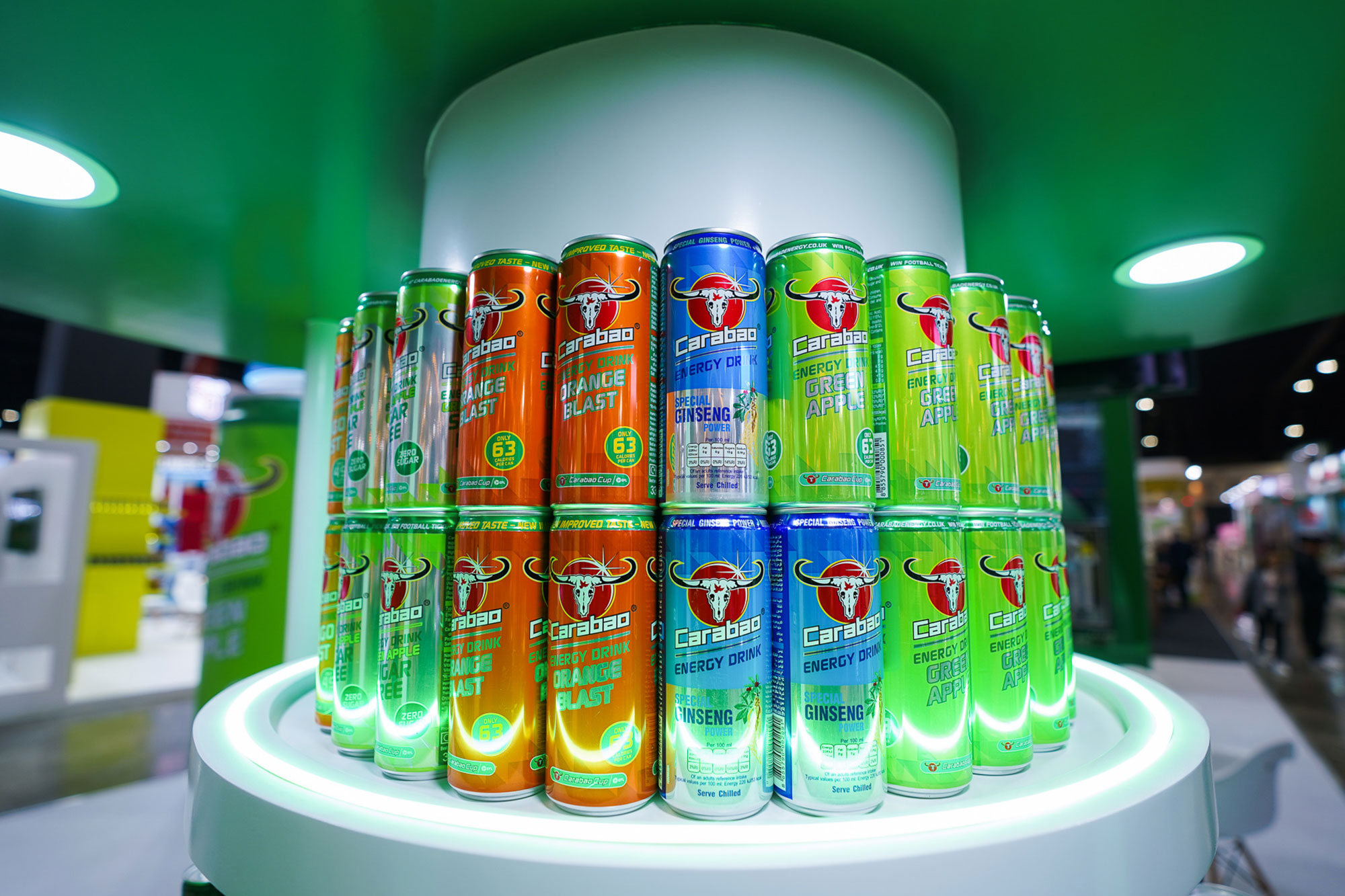 Furthermore, an important highlight of Carabao Group's participation in the trade fair was its sponsorship of the prestigious world-class football league, the "Carabao Cup." This sponsorship plays a crucial role in enhancing the global recognition of Carabao as a Thai brand, further solidifying its presence on the international stage. As part of this immersive experience, participants were given a one-of-a-kind opportunity to have a commemorative photo taken with the iconic "Carabao Cup" football trophy. Additionally, they were able to cherish the moment by posing with football shirts autographed by players from the two teams that competed in the thrilling Carabao Cup 2022/23 Final, namely Manchester United and Newcastle United. This exclusive experience offered by Carabao Group cannot be obtained anywhere else.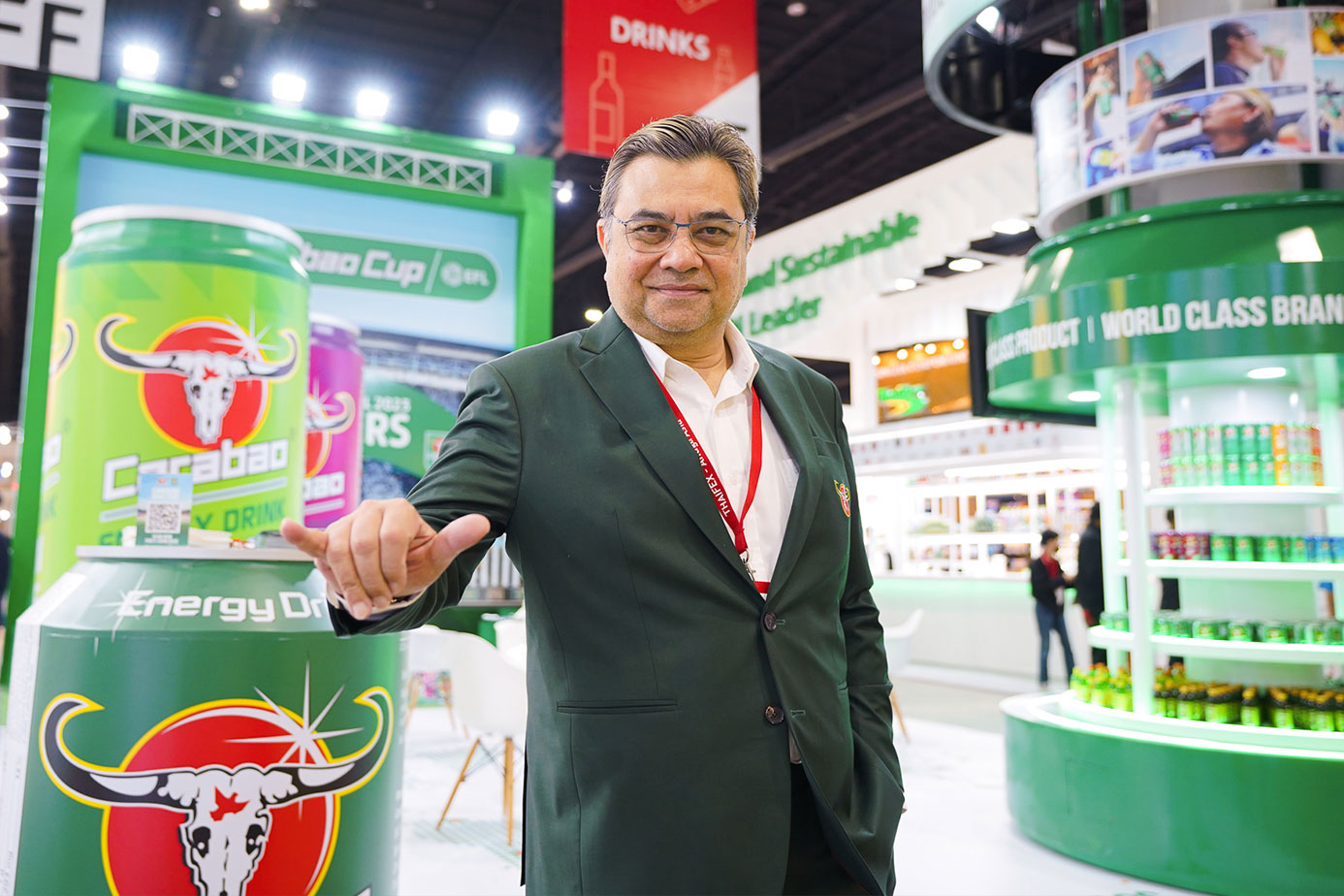 Carabao Group's deputy managing director Kamoldist Smuthkochorn said, "In addition to building world-class products and brands, Carabao Group also presented an impressive range of liquor production innovations through affiliated companies at the fair.
Participants had the opportunity to immerse themselves in the world-class experience at the Carabao Group booth during the THAIFEX-ANUGA ASIA 2023 event. The exhibition spanned two rounds, with the first round taking place from May 23 to May 26, 2023, designated as business days from 10:00 to 18:00. The second round, held on May 27th, 2023, allowed the public to purchase products, extending the opening hours from 10:00 to 20:00.